Enrollment: 630.426.6005 | Guest Services: 630.426.6009
106 Yorktown Center Lombard, ILLINOIS 60148 | FAFSA Code - E02206
Next Start Dates: April 6th (Part Time Evening) / April 7th (Full Time Day)

Download the Course Catalog Here: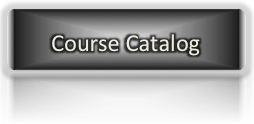 Your Dream, Your Future!

Are you creative, clever, stylish, and fun? Eager to make your dreams come true? You know you are, and we know it, too! Come in today and see how we can help you tap into your talent. You belong in a Paul Mitchell School!

Let's Be Social

Whether it is our Blog, Facebook, Twitter, Instagram, or other social media, our Future Professionals are busy following their dream. We hope you will check us out!

Giving Back Is the New Black

Our annual FUNraising campaign has raised $11.2 million for charity - and counting! Discover how you can succeed in your chosen career while making a difference in the world.

What's the Buzz?

Beautiful buns ... flower leis ... Hollywood hair ... Check out our blog for the latest trends, school events, and everything else that interests us!